Digital Revolutionaries
How the World's Boldest Brands Tap Into Technology to Anticipate the Needs of the Next Generation of Consumers
---
microMARKETING
Get Big Results by Thinking and Acting Small
---
Product as Content
Content Strategy for the Internet of Everything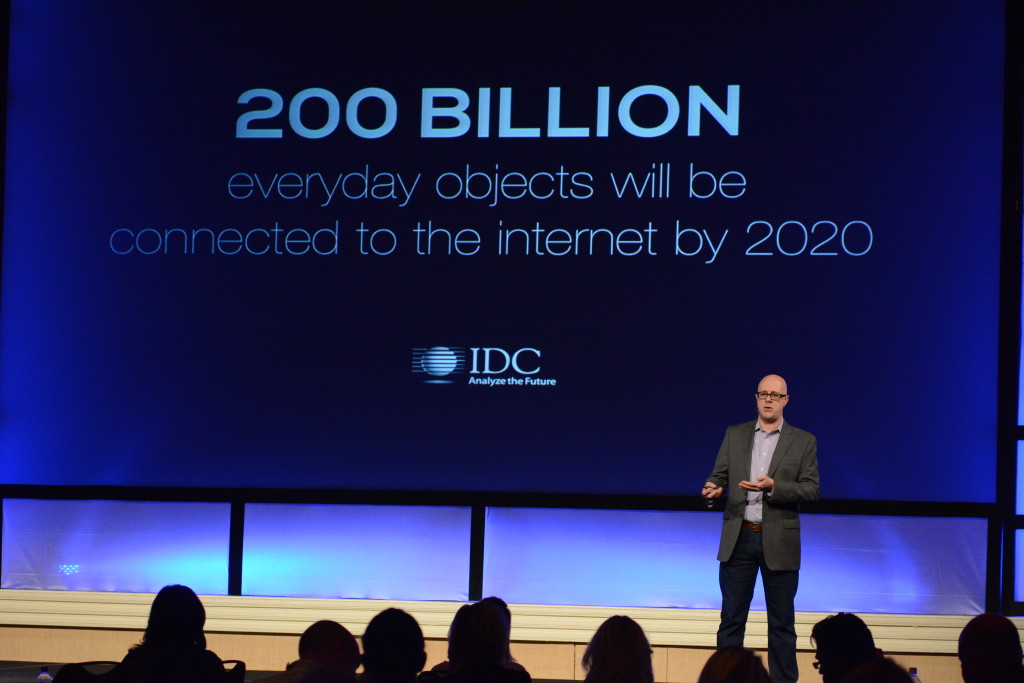 This is a content strategy presentation unlike anything other content speakers deliver…
By 2020, more than 200B everyday objects will be connected to the Internet. We're not just talking about smartphones and tablets, or only connected cars and tweeting toasters. Think smart shoes, shirts, street lamps, sidewalks and soda cans. This is the Internet of Things and it is the next content frontier.
Future-leaning companies as different as Adidas and Diageo are already embracing "product as content" — seamlessly integrating rich, personalized, content-driven experiences with the physical products they sell. We'll look at some early examples and explore why content strategy will be even more important (and exciting) in an IoT world.
We'll explore real world examples and future-looking ideas about how audiences will engage with "product as content" in the very near term. You'll learn new ways to think about (and understand) a content ecosystem that is virtually limitless and content that is truly untethered from traditional interfaces. And you'll understand the ways in which content strategy know-how (from crafting core strategy statements to employing structured, adaptive and intelligent content approaches) will ensure the creation of meaningful content experiences.
"Thank you for the excellent presentation that you made earlier this week in Berlin. The feedback we are getting is fantastic… Your session has engaged the entire leadership team, encouraged thinking and enthused people to go away and implement (with focus)!"
Ben Forward / Sanofi Pasteur MSD
"At the 2013 Ohio Library Council Convention & Expo, Greg served as the keynote speaker for the highest traffic day – effectively the Convention's lynchpin. So many of our attendees tweeted great comments like 'mind blown,' 'awesome,' 'our board needs to hear this,' and 'what an engaging keynote!' We were thrilled to have a speaker of Greg's caliber to be part of our Convention, and I recommend him highly."
Robyn Vittek / Ohio Library Council
"What made Greg such a delight is that he's a natural storyteller. Nobody wanted to stop listening and leave when we came to the end of the session. There's nothing more wonderful that listening to someone who has something important to say and can say it in a way that engages and entertains."
Randall Ringer / New York AMA
"There are lots of people who can talk about what's 'cool' and what's 'new,' but Greg goes beyond the hype and gives you the nitty-gritty on what it means to you and your business. He's smart, funny (and fun), easy to work with, and (most importantly for those of us who plan events) he delivers on his promise."
Ann Handley / MarketingProfs
"Greg Verdino is exactly what you look for in a speaker. Scary smart yet humble. Relaxed yet completely prepared. Authoritative yet funny and accessible. Greg knows everything there is to know about where business is headed, and did a fantastic job of delivering interesting, meaningful and – most importantly – actionable information to an already well-informed audience."
Len Herstein / Brand Managecamp
"Few speakers energize people in a way that makes them want to take action. Greg Verdino is one of those speakers."
 Senior Manager / Halliburton
Book Greg for Your Event: 1-844-VERDINO